You may not know Edie Adams by name, but if you've ever used a computer, chances are you've had your hands on one of her innovations. Edie had a hand in creation of the scroll wheel, the Microsoft Natural Keyboard and many other innovations in hardware design…
Edie Adams is currently the User Experience Manager for the PC|3 (Platform Core Components Collaboration) group at Microsoft. The research conducted by her team has helped to guide innovation in Microsoft hardware and software design for over 16 years. Edie has over 40 patents in technology and design and has been intimately involved in the creation of over 50 products for Microsoft.
She is a member and mentor of the IDSA, a full member and reviewer for the HFES, an at large member of the executive for the Product Design Technical Group, a CPE (Certified Professional Ergonomist) and holds a Master of Environmental Design from the University of Calgary.
Edie serves as an Adjunct Professor at the University of Calgary, was on the Dean's Advisory Committee for the Faculty of Environmental Design, and has won the Award of Distinction from the Alumni Society. She also serves on the Dean's Committee at the Design School at Arizona State University
Edie was my external advisor while I worked on my master's thesis on the topic of design and emotion. I became familiar with her work through her own thesis in industrial design, which was as early work in the field of product semiotics; exploring both the functional and emotional meanings of products.
Several weeks ago, I had the privilege of speaking with Edie at length about how she's managed to apply an interest in people and emotion to the design of the hardware products you've been using for over a decade.
In Part 1 of this interview, Edie and I discussed some of the innovations she has helped to create at Microsoft. Be sure to tune in for Part 2, where we'll discuss product semiotics, design for emotion and flow.
TvG: Hello there Edie! Nice to speak with you again.
EA: Hello Trevor!
TvG: Let's get right into things. Tell me, how many products have you worked on since you started at Microsoft?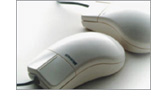 EA: I've worked on over 50 products at Microsoft, including Microsoft Mouse 2.0, the first curvy mouse in the world, which is in the permanent collection of MOMA (The Museum of Modern Art). And I worked with the team that first added a scroll wheel to the mouse. The other big thing from the early nineties was the Microsoft Natural Keyboard.
TvG: And then?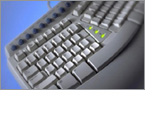 EA: Then we worked on input devices for gaming. The mouse and keyboard is all about productivity, but the user experience that's appropriate for gaming isn't about productivity.
TvG: How would you characterize the user experience of gaming and how would that translate into the input device?
EA: All about fun and being immersed in the experience of the game. It's more about the emotional interaction with the product. We were still really focused on the ergonomics because at that time people were very concerned about repetitive strain injuries from using gaming devices.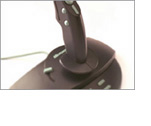 But the higher priority selection criteria for people when picking a gaming device is about how immersed they can be, and how much more fun the device can bring to the game? It's the same today with the Nintendo Wii.
TvG: So what innovations did your team bring to gaming devices?
EA: Force feedback. Haptics. We put a lot of effort into target acquisition with mice, and in the keyboard world it was all about speed and accuracy. But in the gaming world it was all about force feedback and bi-manual control.
TvG: What did you work on after that?



EA: The next thing we did that was super cool were kid's devices. Two different ways for kids to interact with the PC were through characters that respond to software or encoded TV shows, and through kid's versions of input devices.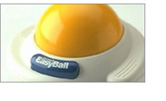 An example of this was the EasyBall. It was the bridge from traditional input devices to input devices for kids. We asked "how can we make it easier for kids to experience the computer?" There was lots of research in child cognitive and physical development that went into that project.
After that in hardware land it was more about hardware-software interaction. We didn't call it interaction design at that time, but we did phones and tv remotes and the first versions of webcams. In those cases, it was way more about matching the hardware and software together.

TvG: In terms of aesthetics or functionality?
EA: It was way more about understanding whether the capabilities of the product should be accessed through the software or the hardware, which remains a big issue in computer design today. Then, four years ago, I felt it was time to take on the PC as a whole so I moved to the Hardware Innovation Group in Windows.
There was a group of people at Microsoft that thought, and still do, that there is a great opportunity for innovating the PC that can be unleashed through a concerted effort in technology design and business.
TvG: So what followed from that thought?

EA: Well, there were several challenges. We looked at our working relationship with the whole PC industry. We wanted to see how we could make things different than what had been the standard course in our relations with our OEM partners.
TvG: Different in what way?
EA: More focused on the users' experience of the computer and less focused on supply chain, commodity components, pricing and that kind of stuff. We're trying to elevate the PC ecosystem and create opportunities for innovation.
What the PC industry suffers with is that PCs are now a commodity. PCs are either going to become like cellphones, where you get them for free and pay for the service end, or they're going to end up becoming much more differentiated.
Thinking of a computer as a desktop PC with a monitor, keyboard and mouse is becoming an outmoded mode vision as far as what a computer is, and what runs Windows. Mobile PCs are becoming the norm over desktop PCs for running Windows. That's a big deal because it changes the way the hardware and software interact.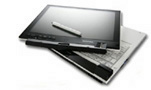 What we do is provide leadership in the industry and innovation in hardware. Our focus is on changing the PC ecosystem as whole. So it's about maintaining margins by figuring out how to create better PCs that people are willing to pay for.
TvG: What has been the response from the industry to that initiative, seeing that it's come from Microsoft, which is traditionally seen as a software company?
EA: There's a lot of opportunities for collaboration with most of our OEM partners. As many of our OEM partners are happy about it as those that aren't. But we've been able to meet our success metrics.
TvG: So are there a lot of new innovative new PC designs coming out based on this collaboration?
EA: Two PCs that came about directly through our collaboration with OEM partners are the Toshiba R400 and the HP Touchsmart IQ770.
Be sure to stay tuned for part 2, where we'll discuss product semiotics, design for emotion and flow.
Subscribe via email or RSS for more on emotion and design.